First things first, let's clarify the basics. What is a data backup? A data backup is when you the business owner—or your Managed IT Services company—make a copy of your critical business data so it can be recovered should the original be lost, overwritten, inaccessible or destroyed.
It's akin to having someone come and photocopy all your key documents at regular intervals, and take them away to a secure location. Then, if you need them, they retrieve those papers for you. Except the copying and retrieval are online and instantaneous!
Why do small businesses (like yours) need to backup their data?
Having regular and reliable data backups is one of the most important measures a small or medium business can take to prevent long-term damage in the event of deletion or disaster.
Specifically, data backups protect against:
Employees or users accidentally or deliberately deleting data
Technical errors on IT platforms that result in data loss
A disaster like an on-site flood or fire or even an earthquake or severe electricity outage
Data corruption caused by cyber-attacks. (For example, where a hacker deletes, changes or encrypts your company's files—making them inaccessible.)
How likely are these circumstances, you might be wondering?
While a larger scale or on-site disaster is less likely (but still happens), data loss can occur at any time, for the silliest reasons, and is a real risk factor for any small business. According to research done by Stanford University in California, human error accounts for about 88% of data loss. Accidents happen, and do so often.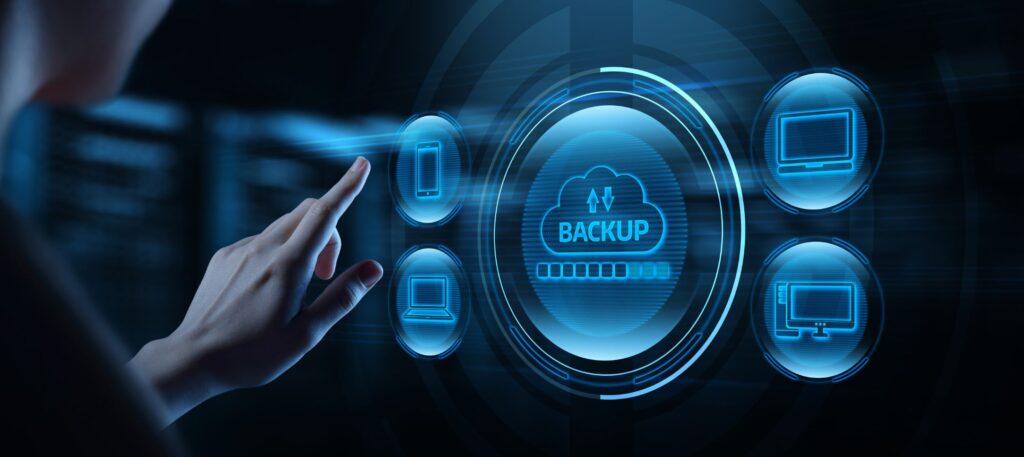 Creating a backup plan is the kind of protective measure that doesn't cost a lot—and the cost of NOT doing it is high.
What Data Should Small Businesses Backup?
There are three fundamental categories of data that all small businesses should consider backing up:
Files
Files form the foundation of many businesses. For example, files may include critical operational data such as:
Healthcare records and clinical notes.
Policies and procedures.
Training.
HR documentation and videos.
CRM (sales) data.
Accounting data.
The problem is that files are vulnerable—an employee can delete them maliciously or accidentally. They may move a folder so someone else cannot find it, or at best, it takes a long time to root out. If you've got a backup, you can recover the exact file you need when you need it.
Emails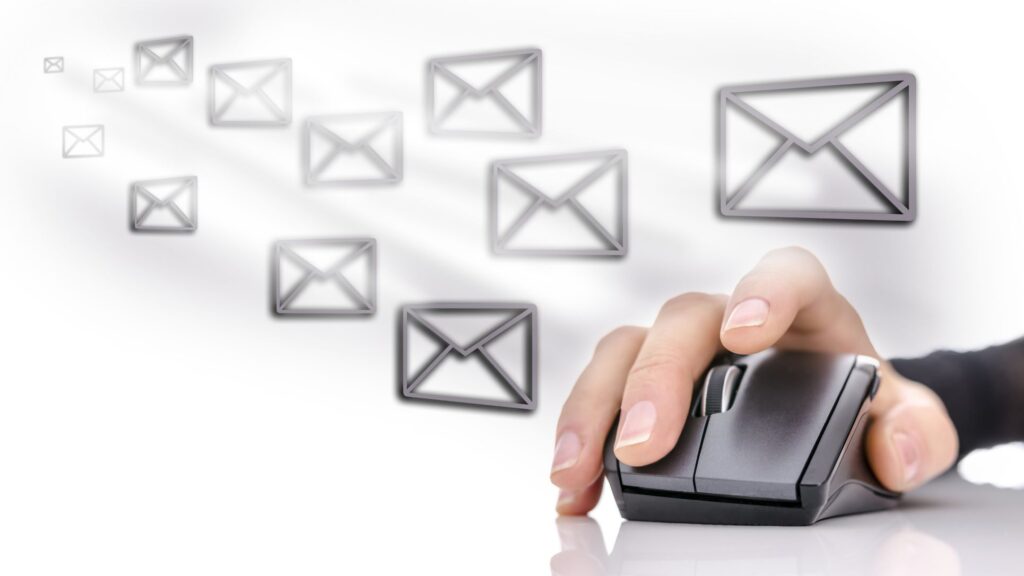 Copious amounts of corporate knowledge resides in a mailbox! Valuable data like supplier details, sales conversations, context for dispute resolution, complaints and pre-proposal insight gathering.
But again, email is vulnerable to deletion and loss, whether unintentionally or deliberately. For example, say an employee is leaving. They've been using the company account to send some private emails—but at that point, they're probably not going to painstakingly locate each email, so they simply delete all of their emails in one swoop.
If you've got a backup of your organisation's emails external to the actual mailbox, you still have access to those emails. Backing up your emails will also protect against the limited 30-day retention in email recycle bins—so the content is saved before it becomes unrecoverable.
Servers
Businesses often store data on servers housed on their premises. Specific industries like Aged Care often host everything central to their operations on on-site servers rather than cloud-based servers so that, should the internet go down, they don't lose their ability to provide clinical care. Many businesses also host critical systems and "line of business applications" on their servers—without which, the business would grind to a halt.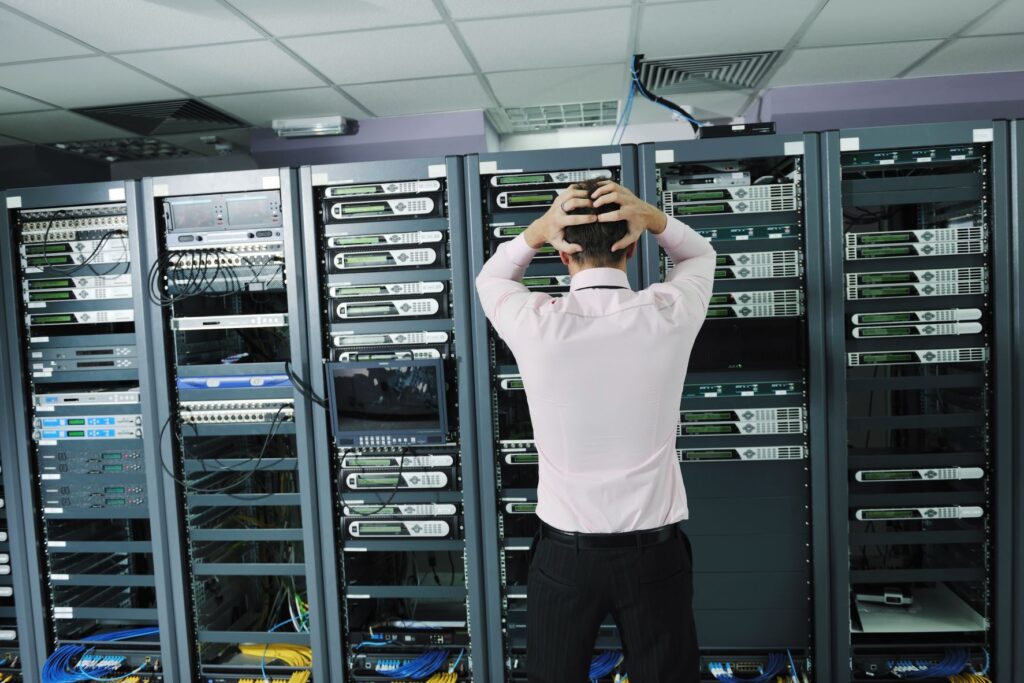 The problem is that an on-site server is vulnerable to on-site disasters like floods or fires. Therefore, backing up the server to a secure, off-site location is key.
What Are The Advantages Of a Data Backup Plan?
1. Prevent critical data loss
Data loss can be a considerable cost to a business—and depending on how much information is lost, can even be catastrophic. According to the University of Texas, 94% of businesses that suffer from severe data loss do not survive—43% do not reopen and 51% close within two years.
Think about it: if you lose essential supplier, financial or client data, this can affect your ability to service your customers, operate your business, or pay your employees.
Data loss can be as big a problem as having a fire in your store, destroying all of your stock. You would take every measure to avoid that, wouldn't you? When done right, backups act as insurance, preventing devastating data loss.
2. Avoid costly downtime
Data backup solutions ensure you can avoid costly downtime, the costs of which can reportedly spiral upwards of $2,000 per hour. A very basic example is that, say, Gmail goes down. If you've got a copy of your emails backed up in a separate environment, you can bring them onto your PC to continue work without interruption while the service is down.
Reliable and regular backups will keep downtime to a minimum by preserving your critical data, saving time wasted on recovery after an incident, and ensuring business continuity—making sure business can go quickly in the event of an incident.
3. Increase efficiency
Having critical data backed up also prevents time-wasting from lost or unrecoverable work.
For example, say, a former employee spent a considerable amount of time putting together a proposal. Now, you've got a similar sales lead, but you don't want to spend three days recreating that proposal when 90% can be reused from the original. In that event, you can reach out to your Backup Services provider to get the original material and communications, allowing for more efficient processes and quicker production.
4. Maintain compliance standards
Tax authorities are notorious for auditing businesses that are doing well—and while laws differ among industries, most businesses are required to save financial and accounting data for tax reporting purposes. By backing up critical data regularly and reliably, businesses can be more agile and confident when responding to requests from legal, government or auditors.
5. Provide peace of mind
Regular data backups from a reputable company leads to peace of mind and a strong safety net. In the event of a cybercrime, system crash, or disaster occurring, there is a backup ready to go to restart a company's operations.
The good news is, it is never too late to start saving essential company data.
What To Consider When Investing In Data Backup Services or Software
Data backup frequency
How often should you backup your data? The short answer is, it varies. Email backups are generally done daily; files can be backed up twice a day or even hourly. The backup frequency will be impacted by the type of data, the risk you can allow, and regulatory requirements. At PowerbITs we set up a backup cycle at the interval that works for your business—and provide guidance around that if you're unsure.
Regulatory requirements around backups
Do you have to meet regulatory compliance demands regarding the duration and locations you hold backups of servers, emails and file databases? Generally, business compliance with ATO, APRA or ASIC requires archives to be kept for seven years. Data residency is also something to be considered when investing in a backup solution—namely, you may need to be backing up to an Australia-based backup solution only, not an overseas one, at extra expense.
Backup testing and monitoring
It's important that when you employ backup services, you are confident that the backup is tested and monitored, so if you ever need to get data back, it works! Data backups should be 'set and forget' for YOU—but not for your Managed IT Services provider. Like anything technical, it needs to be maintained. That's why at PowerbITs, we monitor our clients' backups via daily reporting to ensure every single backup is working correctly.
Data recovery options available
Backup without recovery is useless to any business, so when you invest in backup solutions, we recommend you enquire about the data recovery options available. Reputable Managed IT Services companies should be able to provide both granular and full backups, so that you can retrieve and restore either a single file/email, or every one one of them, should you need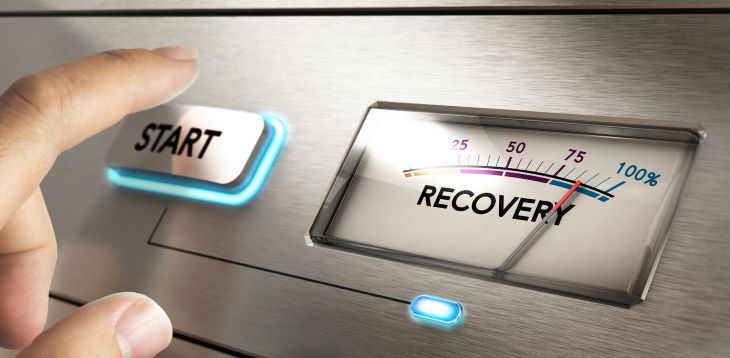 Adherence to backup best practices
Industry best practice is to take a 3-2-1 backup approach for unparalleled security: storing your data in three places, on two types of storage, with one copy stored off-site, as long as your budget allows it.
BONUS TIP: At the very least, even if you don't invest in backup services, you should have a look at the backup and recovery policies of your providers for cloud data storage and infrastructure, including Office 365, SharePoint, OneDrive, Exchange Data, Google Suite and Dropbox.
Conclusion
Data backups are essential to ensure your business is safe from hardware or software failure, natural or on-site disasters, cyberattacks, malicious deletions, or careless mistakes. That's why it's essential to have data backups done regularly and stored securely in multiple locations outside of the location the original data is held.
Implementing a data backup system and schedule doesn't have to be difficult when you consult the right team, nor is it expensive! So it should become essential to your IT security and business protection strategy moving forward.
Need help with data backups for your business?
Are you ready to get your business backups in order? Do you want to secure your business' data and in doing so, help ensure its survival? At PowerbITs, we provide custom, high-performance Data Backup and Recovery Solutions for small-to-medium businesses in Sydney and the Central Coast.
PowerbITs has over 15 years of experience in Managed IT Services, offering our clients the very best in professional IT support. Contact us today to see how we can help your business run smoothly—and make sure your critical data is backed up and recoverable whenever you need it!
If you liked this article or found it helpful, please share it with your business owner circle.
https://powerbits.com.au/the-what-and-why-of-business-continuity/
https://powerbits.com.au/backup-and-disaster-recovery-protect-your-data/