Comprehensive Managed IT Services to Support Your Business
Here at PowerbITs, you can rest assured that our complete IT and network management services are here to keep your business running smoothly, with our proactive measures to monitor for issues and prevent unexpected outages.
We all know that system and network breakdowns are inconvenient and costly to your business with downtime and loss of revenue. Every minute counts. That is why we pride ourselves on our professional and quality assured services that cover all aspects of IT; including equipment maintenance and monitoring, network updates, system upgrades, priority help desk support, as well as security data backups.

MONITORED & MAINTAINED EQUIPMENT
We monitor and maintain all your IT equipment so that you can focus more on running your business and not have to worry about unnecessary downtime or costly unexpected outages.

UPDATES & IMPROVEMENTS APPLIED
We help you keep everything from networking and data to systems safe and secure, including the application of regular updates, upgrade installations and keeping up with the most up-to-date improvements.

PRIORITY HELP DESK SERVICES
All employees have access to skilled engineers with remote control capabilities. Rest assured that you will always be supported with our priority help desk services, with our trained professional experts on deck and ready to help with remote access from anywhere.

FIXED COSTS - PREDICTABLE MONTHLY SPEND
For an affordable fixed price, we offer a comprehensive IT management service so that you can maintain a predictable IT budget and not have to encounter unexpected IT expenses.

REGULAR IT REVIEWS
Ensure your Business is taking full advantage of your technology. Is your business making the most of the technology? We also provide regular reviews of your IT systems and necessary training so that you can maximise the benefits.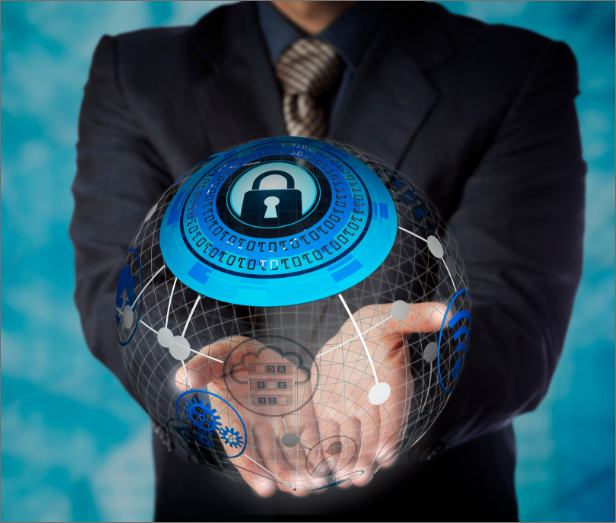 Reliable Managed IT Services for Proactive Businesses
When it comes to running a business, being proactive is the key to success. You don't want to leave the stability and security of your IT systems up to chance. This is where PowerbITs is here to help. We provide a complete IT management service customised to your needs and maximise the potential of technology in your business so that you can focus on operations and what you do best.
Our team of professional and skilled technicians take care of everything IT related to prevent costly downtime, data loss or unexpected outages and provide you with unlimited support whenever you need it.
Our PowerbITs managed IT service will
assist your business with the following:
With technology and digital networks being an integral part of all businesses nowadays, your IT system is one of your most important business assets that you need to protect. How safe is your business from malware attacks, cybercrime, critical data loss, system breaches and compromise, network outages and a host of IT issues that may arise? When you operate a business, every minute counts. Even a short amount of downtime can be costly.

Cloud Support Services
We can offer your business consultation on the configuration and management of your cloud system for automation and communication.

Microsoft 365
PowerbITs can migrate and integrate your Microsoft Office/M365 or Google Workspace with your existing business applications to achieve seamless integration for staff on premise or remotely.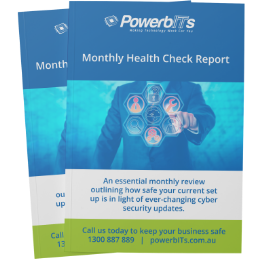 Keep Your Business
Safe
with our
Monthly Health Check Report
Unleash Your Business Potential with PowerbITs
Here at PowerbITs, we are passionate about technology, and we help businesses access and maximise the significant advantages that today's technology has to offer.
We make it happen with our innovative solutions, including a comprehensive IT management service and high-quality, unlimited IT support specifically tailored to your needs and requirements.
With a wide range of long-term clients across all sectors, we pride ourselves on our vast and extensive experience to help you fast track your business.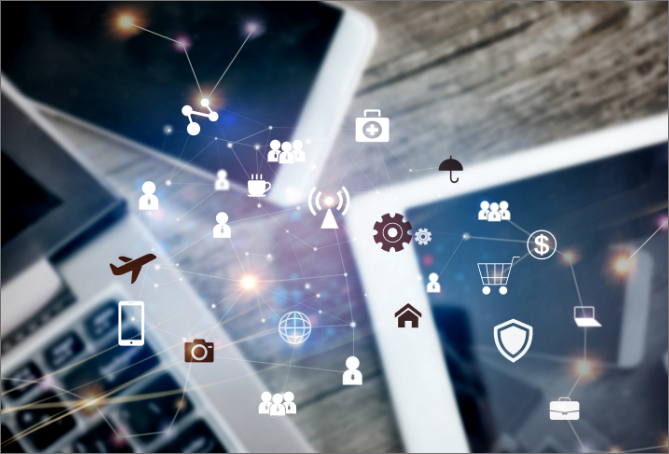 Our professional Managed IT Services will offer you:
Help Desk Support
You will receive priority help desk services from our dedicated team, including unlimited phone support for all IT related matters and issues for when you need it the most.
EDR, including Anti-Virus/Malware Protection
Prevent security breaches and devastating malware attacks with our most up-to-date protection to all your systems, networks and data. Our EDR, anti-virus and anti-malware monitoring will always be on alert.
Support Ticketing System
Easily track the status and maintain a record of all communications with our support ticketing system to ensure that no small or large IT matter will be missed.
System Performance Report
We always keep you updated on the health of your IT systems, including monthly reporting that will outline the issues raised that month, and reviews to ensure the best performance.
Technician Support Visits
Our team of skilled technicians can schedule onsite visits at your business to ensure that all your equipment and setup are well maintained and address any concerns.
Data Backup Management
We understand the importance of keeping your data secure and include data backup management as well as offsite encrypted backup facilities for disaster recovery, as part of our services. This will ensure critical information can be quickly restored to prevent data loss.
Updates & Security Patches
Can you afford downtime and the loss of revenue? We can prevent unexpected outages with our monitoring service that identifies issues before they even take hold. We will also perform all network firewalls and routers updates.
Account Management & Assistance
PowerbITs can arrange to sit or meet with you to fully understand your business requirements and return to you with suggested strategies to help your business maintain flow and grow.