Your Data needs Protection
Data backup is vital for the survival of a business in the ever changing global digital landscape. Businesses trade online or are increasingly relying on networks or home computers during this work-from-home era to connect with clients or to conduct business. This constant flow of data across different networks puts sensitive information at risk. It is very important to install EDR Security and antivirus software, but this is not the only way you have to protect your data.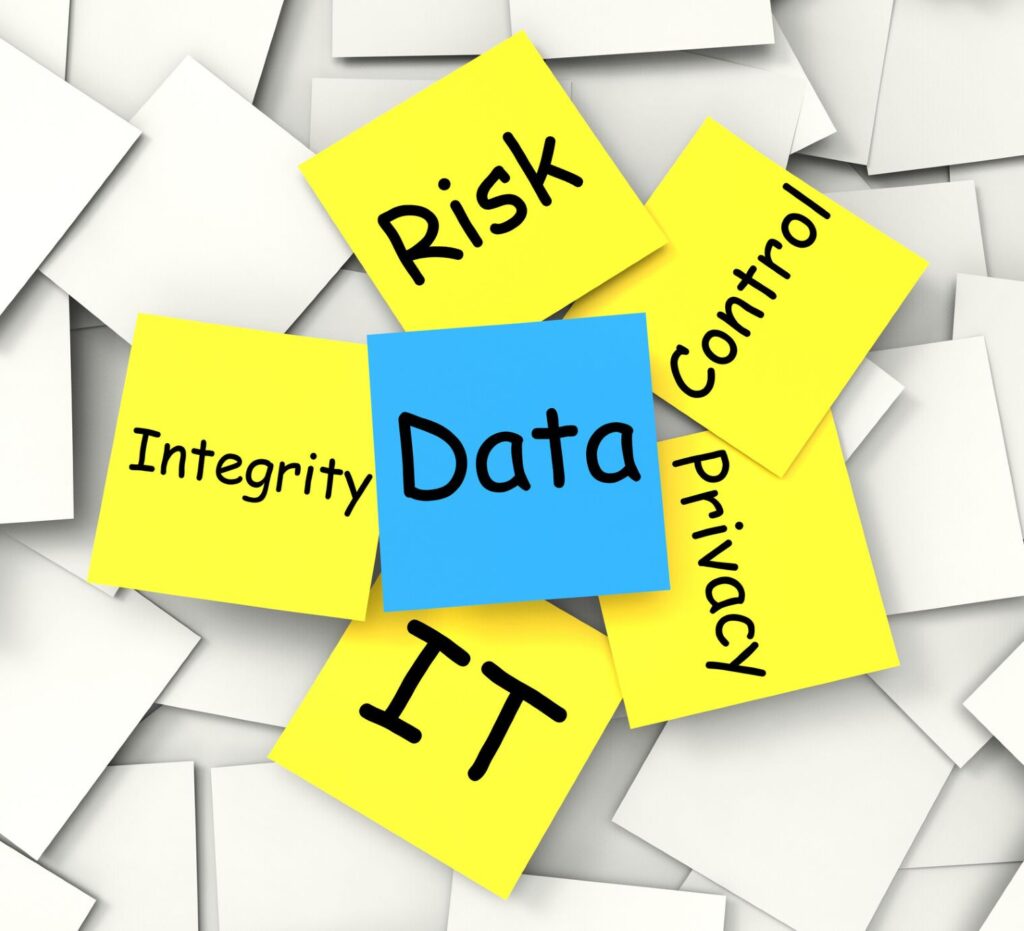 It is essential to also understand the importance of backup and disaster recovery to minimize the impact of any unplanned disasters in your business. Small to medium businesses are especially at risk and any downtime can easily result in loss of revenue, productivity, customer relationships and reputation.
It is important to know the difference between backup and disaster recovery and to be aware of the critical concepts when developing effective backup and disaster recovery strategies as part of your IT plan.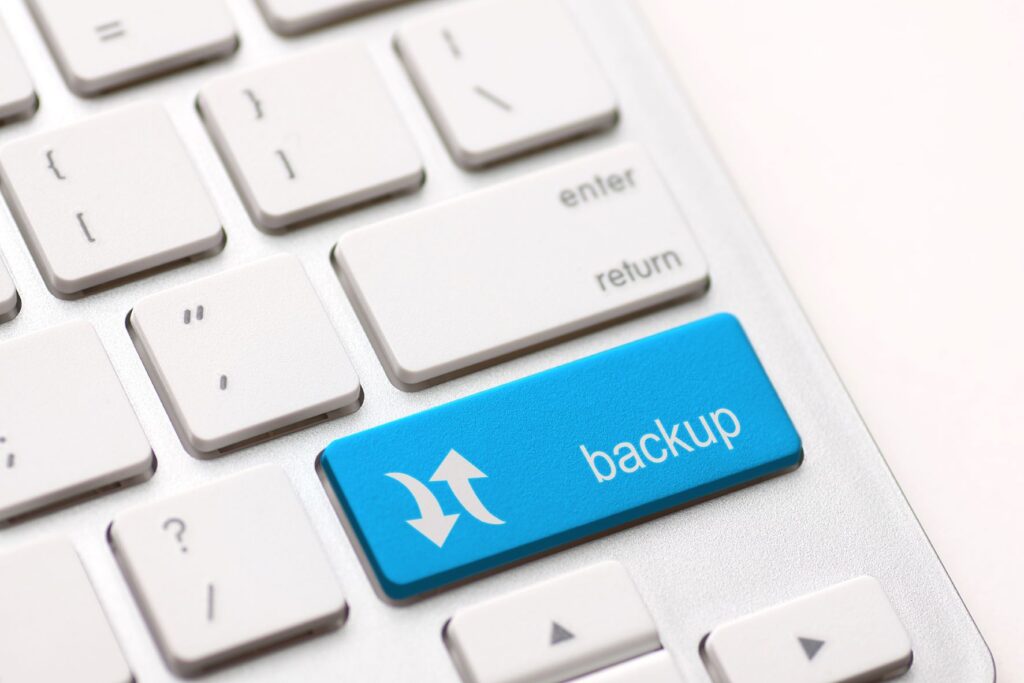 What is Backup and Disaster Recovery?
Natural disasters, human error, cybercrime and ransomware attacks can cause major disruptions in the IT resources of businesses. It is important to know the difference between backup and disaster recovery to protect your data.
When you create a backup you make one or multiple copies of your data. You will back up this data to protect it. You can then restore lost data with this back up data if you encounter any corruption, accidental deletion or software problems. Disaster recovery refers to the plan and processes to re-establish access to data, applications or IT resources after an outage. This might include switching to redundant servers or storage systems until your primary data resources are functional again.
Businesses often mistake backup for disaster recovery. Sometimes it is not possible to simply copy data back to the primary IT resource to keep your business running, especially after a complex cyber-attack, or threats or intrusions. We, at PowerbITs suggest businesses invest in a tested and proven disaster recovery plan or strategy to ensure your business can function normally again after any unplanned attacks or other disasters.
It is also very important to know about the different types of backup. There are a few, but we will focus on the following three types.
The Most Common Types of Backup
Full, differential and incremental backups are the more common types of backup.
1. Full backup
A full backup is the process of copying the entire data set and this is usually the first and most reliable copy and it can normally be made without any additional tools. This type of backup is the best for small and medium businesses. The full backup has a quick restore time, but some of the disadvantages is it requires the most storage, uses a lot of network bandwidth and can be stolen if not encrypted.
2. Incremental backup
The incremental backup is only backup additions and alterations since the last full backup and it only make copies of the files when changes have been made since the previous backup. The incremental backup will detect what data has been added or changes made and will only make copies of these changes.
The incremental backup takes the least amount of space and uses relatively little network bandwidth. Restoration is however time consuming and full restoration is impossible if one of the incremental backups is missing or damaged.
3. Differential Backup
The differential backup has the same structure as the incremental backup, but with this type all the files created since the original full backdrop will be copied again. The advantages of the differential backup are faster restoration than incremental backups and it also takes less space than full backups. A disadvantage is it uses much more network bandwidth than incremental backups, but less than full backups.
It is best to avoid some common mistakes while doing a backup. Do not store a backup copy on the same hardware. The backup copies will be lost with the originals if the hardware is damaged. Testing your backups is just as important as backing them up. Make sure the data you saved is accessible in case you need it. It is also important to make backup copies regularly, especially when information is frequently updated.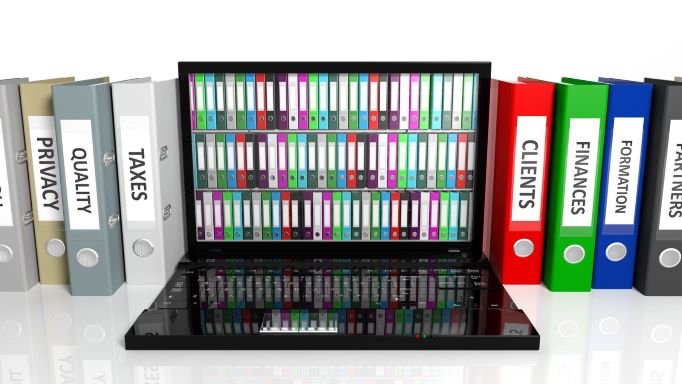 Label backup files and record which archive is on which hardware. This will make it easy to recover data from different machines.
The Importance of a Backup and Disaster Recovery Strategy
Businesses perceive backup and disaster recovery strategies differently. Some businesses back up their data diligently, but have no disaster recovery plan; some might experience problems with backup restoration after an attack or disaster due to poorly formalised disaster recovery strategies or some might have no back up system in place because they see the process as a hassle and avoid it altogether. Some will focus on what to backup while others will rather focus on the type of backup to implement.
A backup and disaster recovery strategy is however very important. The monetary investment and the time spent to formalise your backup strategy are completely justified when weighing it against the loss in productivity and revenue when disaster strikes and no backup plan exists. Don't wait for disasters to happen, rather plan for them in advance.
Here are some key concepts to assist you when planning your backup and disaster recovery strategies: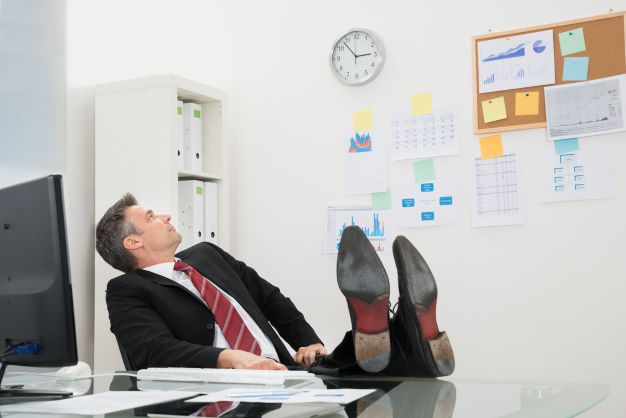 Recovery time objective or RTO is the amount of time it takes a business to recover and return to normal operations after a cybercrime or downtime due to a disaster. The RTO might vary from business to business and a business needs to consider how much time they are willing to lose and what the potential impact of this downtime will have on their bottom line.
Recovery point objective or RPO is the amount of data you can afford to lose in a disaster.
Failover is the disaster recovery process to automatically and seamlessly offload tasks to a backup system i.e. moving from a primary to a secondary or redundant system.
Failback is the process of seamlessly switching back to the primary system.
Restore is the process of transferring the backup data to your primary system. The restore process is part of the backup process and not so much the disaster recovery process.
With these key concepts in mind data can then be prioritised in order of importance. This will provide a framework for the rest of the disaster recovery plan. It is important to decide where the backups and disaster recovery plan will be stored. Will the business keep the backup data or disaster recovery on site or would it be best to use a public or hybrid cloud approach?
Which data backup storage is the best?
Backup and disaster recovery strategies and solutions are unfortunately not an off-the-shelf product. Businesses should use a professional IT specialist like PowerbITs for advice on different backup and disaster recovery storage solutions available for their specific business requirements.
Every business should select the right backup storage solution and develop a storage strategy based on their unique business requirements, RPOs and RTOs. It is always a good idea to follow the 3-2-1 backup approach. This industry accepted approach simply states you should store your data in three places, on two types of storage, with one copy stored off-site.
A business needs to define clear business objectives within a reliable data backup strategy. It is important to have a backup scope, determine RPOs and RTO's and implement proper solutions, provision for storage, execute and test the backups. A well planned backup and disaster recovery strategy brings peace of mind knowing that your data is protected, and there is no time like the present to implement measures to safeguard your business and critical data.
Backup and disaster recovery plans are only effective if they are designed, established and tested long before they are needed. Call our professional team at PowerbITs to protect your data today!