Introducing Microsoft Teams
Microsoft Teams is a very popular app and Microsoft called it the fastest growing app in the company's history. The recent need for work-from-home connectivity moved Microsoft Teams firmly into the spotlight. About 115 million active users and about 300 000 organisations use Microsoft Teams on a daily basis.
Microsoft Office 365 hosts a family of products available for Small to Medium Size Businesses. Microsoft Teams is a collaboration app within Microsoft 365 and it was developed as the ultimate messaging app for your organisation. Microsoft Teams is available as a desktop app, mobile app or via web browser. It is supported across all the major operating systems such as Android, Windows, macOS and iOS.
We, at PowerbITs, understand the core business issues of Small to Medium businesses and we know technology is an integral part of all businesses today. In this fast-paced world, information is shared instantaneously and PowerbITs see Microsoft Teams as a powerful communication and collaboration tool assisting business users in their daily tasks.
The benefits of Teams
Businesses can collaborate seamlessly and focus on the flow of work and not just on messages and meetings because Microsoft Teams allows for collaborations within the app and it provides access to all files within the organisation and a seamless integration with a long list of useful apps. This saves businesses time during day-to-day operations. It is important to know some tips and tricks to streamline this process.
Video meetings have become essential during the new work-from-home culture and Microsoft Teams hosts effective and improved video meetings. There are some helpful tips available to make the most of your video meetings.
Sharing of information is important in any organisation and to keep employees informed is vital. Microsoft Teams helps you to communicate effectively with all employees and ensure all information is readily available for all team members. Teams is a fully cloud based solution and to move to the cloud is seamless. Businesses are able to access information from anywhere on any device.
Microsoft Teams is a hub for teamwork. Microsoft Teams facilitates meaningful communication and connects people on a personal level. Interactions are more personal, fun and engaging with Teams.
This chat based workspace in Microsoft Office 365 has many benefits for organisations and help teams to stay organised, informed and connected. Chat, calls, meetings, Office 365 apps and third party tools can be found in one location. Users can open this variety of key Office 365 apps and tools in just one single app or one single interface to help them work more effectively. Users do not have to leave the Teams app to get their work done, because Microsoft Teams integrate with a wide range of 3rd party apps.
Microsoft Teams is basically a social media platform, but only for businesses. If you are a user or you are interested in joining this business platform, you will benefit from the useful tips for Small to Medium businesses to make the most of this software.
The following 5-useful-Teams-tips showcase the benefits of using Microsoft Teams as part of the day to day operations within a business.
5 Useful Teams tips for businesses
Tip #1: Use the bookmark function
It will become more and more important for users to search for conversations related to certain projects or decisions as workloads increase. Navigating through strings of conversations, documents and meetings might be time consuming for users.
Microsoft Teams makes it is easier to bookmark important documents or information users need to keep on hand. This function is easy to use and users will be able to access bookmarked information anytime and anywhere.
Tip#2: Keep records of meetings
It is always important for a business to keep a record of meetings. The user does not have to take any meeting notes when using Microsoft Teams. Teams Meetings can record and transcribe meetings and this recording or transcription will be searchable and available immediately. The user can set up Teams Meetings to record and transcribe meetings by default and publish this recording publicly.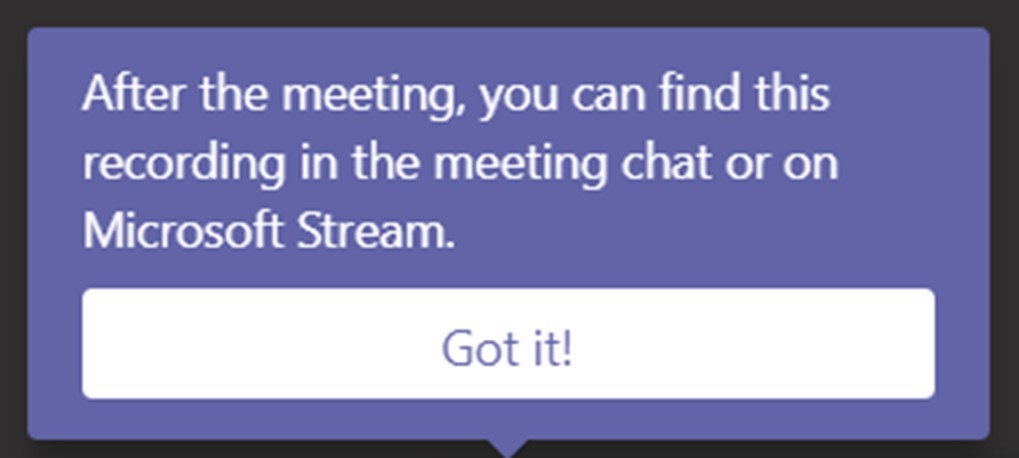 This function in Microsoft Teams is less time consuming and records are trustworthy and easily assessable for all whilst ensuring transparency within the company. Please remember it is important to have a streaming policy in place when recording and streaming meetings.
Tip#3: Add Tabs to Channels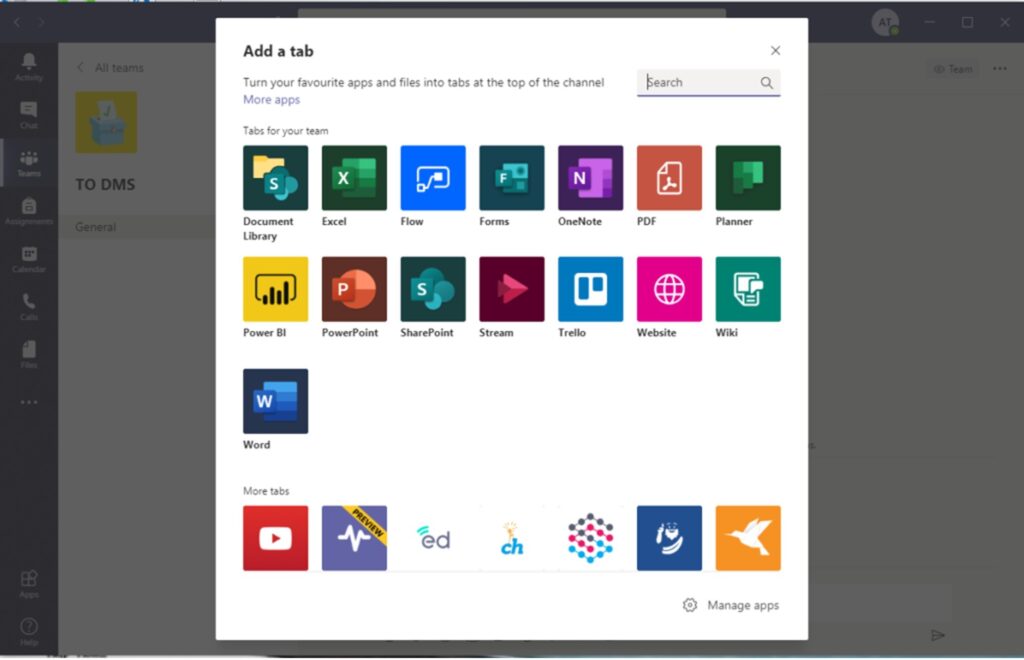 Tabs allow users to access information in a dedicated space within a channel or in a chat. The user can work directly with information, and have conversations about information, in a specific channel or conversation. Tabs help the user to connect to other users with important documents. It is a big challenge for many businesses to keep everyone in the loop and ensure everyone knows what is going on.
With Teams this is now much easier. There are four default tabs to use, but private additional tabs can also be added. The default tabs are Conversations, Files, Organisation and Activity. It is important to integrate new team members as quickly as possible and Microsoft Teams makes it possible to get members up to speed and engaged in the team in a very short timeframe.
Tip#4: React during a Meeting
The user can react appropriately during meetings and engage with other users during a meeting with Meeting Reactions without interrupting the meeting.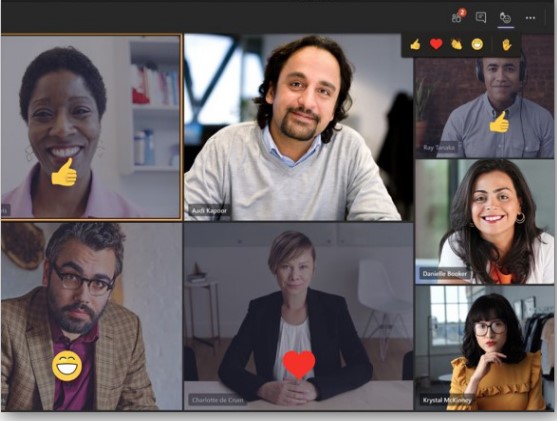 The user has to move the cursor over the Raise Hand icon in the menu bar at the top of the screen. These are Meeting Reactions and they are "like, heart, applause and laugh". Click on the emoticon of choice and others will see the emoticon on your screen picture. This feature makes Microsoft Teams fun and engaging without being intrusive.
Tip#5: Automate all your routine tasks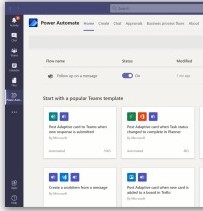 The user can build a streamlined workflow by automating routine tasks in Teams. Microsoft Teams helps the user to automate common tasks and ensure mundane tasks are completed on time. This automated function will increase productivity and it will definitely save time. The user can focus their attention on priority tasks and leave the routine tasks to Teams to execute.
PowerbITs also featured another helpful tip about using keyboard shortcuts in Microsoft Teams and included a Microsoft Teams Cheat Sheet and how to videos on their blog for users. Users can revert to the PowerbITs blog for the keyboard shortcuts, print it and keep this handy Cheat Sheet at their computer for future references.
This is just some of the numerous useful tips available to increase productivity while you navigate through Microsoft Teams. Microsoft launches new features on a regular basis and it is important to stay in the loop. These tips are practical and efficient and will definitely save you time. We will feature some more interesting and helpful tips in our next blog, so be sure to visit us again.
Microsoft Teams has definitely revolutionised the Office365 experience within the workplace. This communication and collaboration tool is reshaping the way employers and employees perform their daily tasks at the office or at their new work-from-home office.
Our experts at PowerbITs are ready to assist if you are interested to integrate Microsoft Teams into your business or we are ready to answer any questions your business has about your Microsoft Office 365 software.