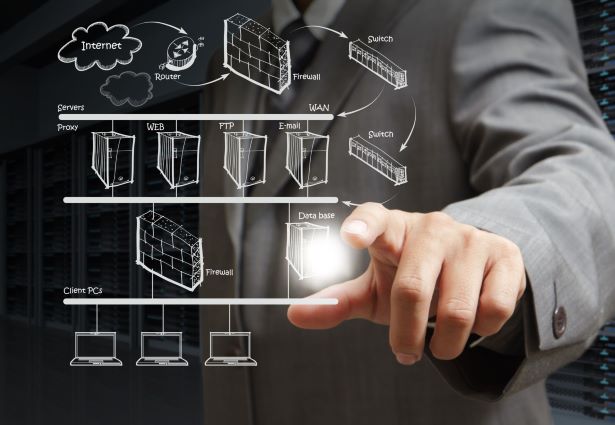 Business and IT in an ever-changing world
Technology is a necessity in any successful business and businesses rely on their IT network now more than ever. Implementing a smart IT strategy and action plan can be very stressful for any business owner, especially when new technology is introduced.
Downtime due to security risks, hardware or software glitches or outages, and constant upgrade maintenance can lead to a significant loss in revenue. Many businesses will then sacrifice the quantity or quality of network maintenance to cut costs.
IT expands at a rapid rate and small to medium businesses are struggling to navigate and implement advancing technologies at the pace it evolves. As IT grows and evolves, many businesses may not have the resources to effectively manage their growing networks. Small IT teams can become overwhelmed with the amount of work necessary to keep the systems up to date and running smoothly.
Some businesses prefer to navigate through these IT pitfalls or make use of the Break/Fix consulting services on offer. These solutions might solve the problem, but sometimes this can result in prolonged downtime and loss in revenue and productivity, especially if the IT consultant needs to familiarise themselves with the IT system.
At PowerbITs we realise business owners are not aware of the benefits of engaging with an IT Managed Service Provider for assistance and expert support. We understand the importance to maximise the potential of technology in a business and we know being proactive is the key to success. We also know business owners need to focus on operations and core business principles and encourage businesses to learn more about IT Managed Services and their benefits.
What are IT Managed Services?
Small to medium businesses outsource IT Managed Services to a trusted third-party IT Service provider and these IT experts manage, maintain, repair, and provide clearly defined IT services for businesses.
IT Managed Services allow a business owner to stay focused on expanding the business while an IT Managed Service provider assists with time-consuming IT tasks. This advantage will increase business efficiency, save money and it gives businesses a competitive edge.
IT Managed Services are beneficial for small to medium, new or established businesses and perform multiple functions such as:
Network Administration
Network Security
Data Backup
IT Support
How can IT Managed Services benefit your business?
Every business owner should assess and understand the benefits of IT Managed Services. It is important to think about the potential impact of IT services daily in a business and how it affects the bottom line. IT Managed Service providers assist small to medium businesses to ensure the right people and the right resources are allocated in the best possible way to provide financial benefits for the business.
Predictable costs: Moving from CapEx to OpEx
An in-house IT team can be very costly considering salaries, benefits, office space, staff training, and buying of infrastructure. By outsourcing all or some of your IT to professionals you reduce a large capital expenditure within your company. IT Managed Services can be seen as a predictable operating cost and an investment in the IT strategy of your business.
IT expenses are consolidated in a single fixed set of OpEx costs. Hardware breakdowns, maintenance, and repairs are usually calculated into the operational budget and won't break the bank when the unexpected occurs. Technology is leased for set periods and infrastructure will be upgraded as needed, hardware replaced every few years, and payments spread over an extended period and not settled in one massive payment.
Expert Off-site Support
One of the biggest advantages of IT Managed Services is businesses have access to a team with the necessary qualifications, training, certifications, and experience as support. A business has access to not only a team with a very specific skill set, but also the latest technology on the market. They provide businesses with proactive solutions and they monitor and manage issues remotely or on-site.
IT Managed Services cut down on costs associated with downtime by preventing it from happening in the first place. They monitor your systems for problems and resolve issues before they turn into disasters. This will save a lot of money and downtime. These experts will help you to mitigate your IT risks because they know the ins and outs of the entire IT industry.
Increase employee productivity
It is important for a business to always look to technology to improve productivity and enhance the way business is conducted. If employees cannot work, the business will lose money. It is important to have an IT strategy in place to reduce server and network downtime.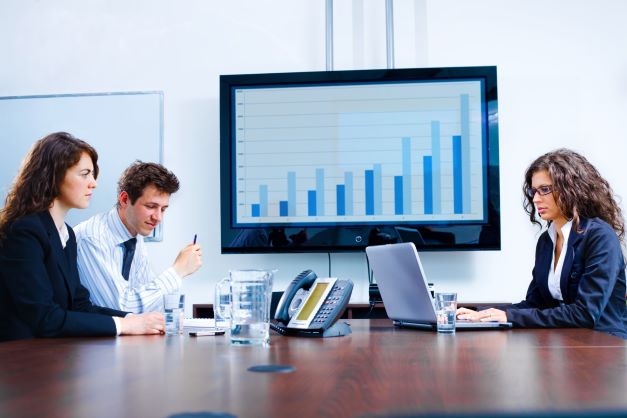 Scalability – grows with your business
Any IT support structure will have to expand as a business grows. IT Managed Services will be able to advise on and support this growth. IT Managed Services offers flexibility, especially during periods of significant growth when a business has to manage changes and upgrades to accommodate this growth.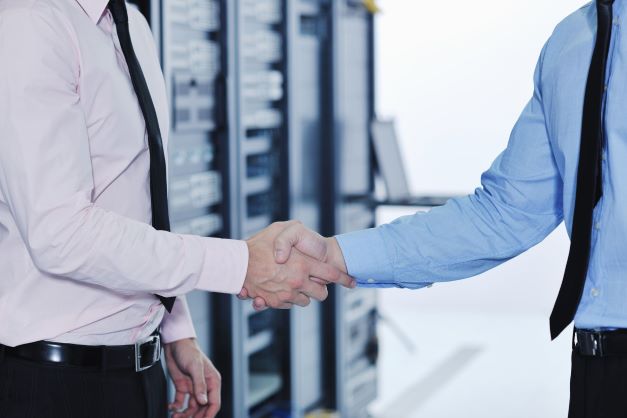 Building a relationship with one company
A trustworthy IT Managed Service Provider is a valuable partner as they will become familiar with your business. Businesses can maintain focus on the core functions of the business, while the IT Managed Service Provider will keep the IT network and systems running.
IT problems disrupt productivity and can stall projects or production and time is money! Businesses cannot afford to spend time on solving IT problems when their focus should be on client service or selling. IT Managed Services monitors systems and provides 24/7 support. Problems can immediately be addressed and rectified before it has a noticeable impact on business operations.
Your IT services will be run by one company, with one point of contact to streamline all your IT requirements. IT Managed Services can also assist businesses to adapt to new situations, planning an effective IT strategy, upgrading equipment, managing risk and security, and automating workflow and tasks.
New Technology, Compliance, and Software Licencing benefits
Network infrastructure and equipment upgrades are important and necessary. Businesses will have access to and benefit from the latest up-to-date technology and system upgrades. IT infrastructure and systems upgrades will be streamlined and managed by a single point of contact with one service provider.
IT Managed Services can handle the complexities of compliance, software licenses, and security regulations. They can set up and conduct audits on software to ensure your business meets all the requirements and avoid costly fines.
Find the right IT Managed Services Company for your business
It is important to find the right IT Managed Service provider for your business. The IT Managed Service provider should have a solid track record of previous successes and have experience in the industry. It is important to align your business with an innovative company committed to growth.
Customer service is essential and the IT Managed Services Provider should be willing and able to assist when and where needed as per a clearly defined service level agreement. This agreement will set a solid foundation for a trusted and valuable IT partnership whilst managing expectations from the start.
IT Managed Service providers ensure your business will always have access to up-to-date industry knowledge, the latest software, and the expertise of an entire IT team to focus on delivering your core business IT strategies.
IT Managed Services will increase overall business productivity by creating a reliable and supported IT environment. Businesses need technology to operate effectively, and as our reliance on technology grows every year, the means to support it must evolve as well. IT Managed Services is a cost-effective way for small to medium businesses to benefit from the same level of IT experience and support you will find in large corporations. IT Managed Services will take your business to the next IT level.
Contact PowerbITs to learn more about IT Managed Services and the benefits for your business.