IT Security and Network Security Services - Sophisticated Multilevel Protection Against Cyber Threats
Develop Your Network Security Infrastructure From The Ground Up
Businesses are responsible for sensitive customer data. Corporate networks hold valuable resources for cybercriminals to infiltrate. Enterprises need comprehensive data security protocols to outsmart sophisticated malware and traditional antivirus products simply won't cut it.
In the face of complex and evolving data security threats, how do you successfully secure the infrastructure across all departments while preserving valuable business resources?
The solution is to design, develop and build a next-gen firewall system with integrated capabilities for encryption, intrusion prevention, browser protection and content filtration, application control, antivirus, malware threat protection and site-to-site VPN monitoring.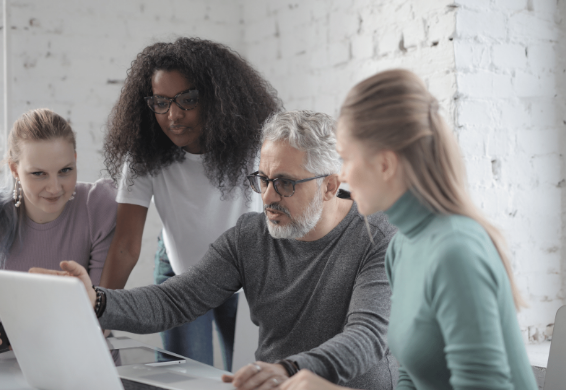 Protect Your Businesses Reputation, Profitability And Productivity Across The Board
Would your business survive if your corporate network was compromised? Could your business handle the legal ramifications associated with data protection compliance failures? It's your responsibility to ensure the safety and security of the sensitive company and customer data or face the repercussions.
Data breaches, outages and interruptions will affect productivity across all departments within your business. Your ability to prevent and manage data threats affects your business's reputation, productivity, and profitability.

Network Security
Corporate networks are more vulnerable to sophisticated cyber-attacks than ever before. The loss, theft and sabotage of sensitive company and customer data can be prevented with an advanced and comprehensive network security system in place.

Cyber Security
Cybercrime is now at an all-time high, and corporate networks are at risk more than ever before. Cyber security is crucial for businesses of any size and is undoubtedly the most significant IT-related challenge faced by corporate IT Administrators and company directors.

Cloud Backup
An unauthorised third party could potentially read your company's confidential information either accidentally or deliberately. If your cloud backup server is on a shared platform without being designed for multi-tenancy, other tenants could gain access to your databases that you'd prefer to be private and protected.
What is included in the service

Cloud App Backup Protocols
Secure your MS365, Suite or other cloud applications with offsite backup protocols. Cloud backup enables data, systems and applications on an organisation's servers to be backed up, encrypted and stored remotely in our data centre for added security.

Internet & Network Redundancy
Would you like to guarantee business continuity in the event of connectivity outages? Setting up network redundancy ensures that all departments can still access crucial procedures or information even when components of your network malfunction.

Multi-Site Redundancy
As your business grows, so will your corporate networks. By implementing multi-site redundancy, you can ensure flawless network communication between multiple graphical locations or guarantee continuity with a backup site for disaster recovery.

Full Server & Workstation Backup & Recovery
Some outages don't require a complete network recovery. But workstation interception still affects productivity and compromises sensitive data. PowerBITs offers cloud-first workstation backup from full-system restoration to granular item recovery, ensuring uninterrupted productivity across all departments.
It's Important For Businesses To Stay Ahead Of Sophisticated Security Threads
Cyberattacks involving malware, phishing scams, machine learning and artificial intelligence applications are becoming increasingly sophisticated, putting corporations, government organisations and individuals' data and assets at risk. In the face of these challenges, business leaders must devise strategies for securing the parameters of corporate networks while conserving valuable time and resources. Stay ahead of sophisticated cyber security threats by filtering data through our futureproof, next-gen firewall solutions. Our hybrid approach includes easy-to-configure integrated intrusion prevention, web content filtering, application control, antivirus protection, site-to-site VPN monitoring, and Multi-Factor Authentication (MFA or 2FA).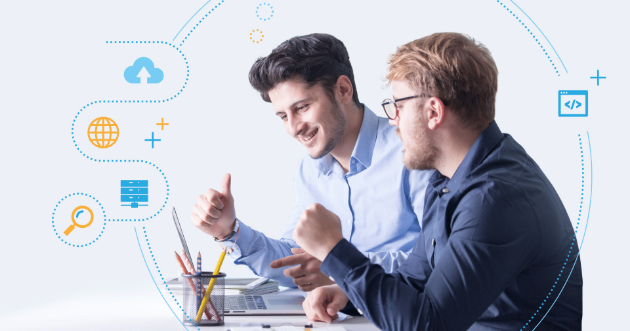 Business Downtime Impacts Your Bottom Line
Does your business rely on technology? Outages and interruptions cause downtime, which, even for a short period of time, can impact your business's deadlines, profitability and productivity and affect your bottom line.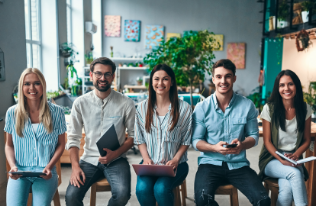 People And System Costs
There is only so much time available in a day, and time is money. Data breaches, network malfunctions and outages that halt internal business processes will result in lost communication, decreased employee productivity and missed deadlines that require employee overtime. PowerbITs can protect your profitability with improved business continuity and recovery strategies.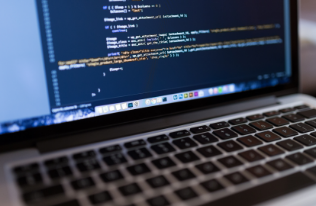 Physical Damage Costs
Data loss also carries costs associated with recovery. Setting up and maintaining the IT systems and infrastructure required to safely store and recover data can be expensive and time-consuming. PowerbITs can spare your business all of these costs, including the cost of responsibly disposing of workstation and network-related hardware.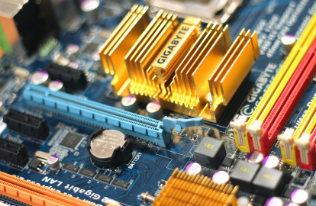 Reputation And Compliance Costs
Customer dissatisfaction associated with data breaches has far-reaching effects on business profitability and reputation. Not to mention the legal fees and consequences relating to data protection compliance violations. PowerbITs solutions can spare your business the red tape associated with the theft of intellectual property and legislative procedures required to notify and compensate affected parties.

Don't Get Caught By Compliance Violations And Business Downtime
Despite the numerous benefits of using networks, corporates networks are at increased risk of data loss and security breaches. Malicious third-party ransomware attacks conducted by sophisticated criminal networks can cause immeasurable damage to your business's profitability and reputation. The high costs associated with setting up, maintaining and upgrading the complex IT systems and network infrastructure required to safely store, manage and recover company data can be very taxing. Don't let your business get caught by compliance violations and business downtime ‒ contact PowerbITs today.