Sign in to OneDrive for Business
https://onedrive.live.com/about/en-us/business/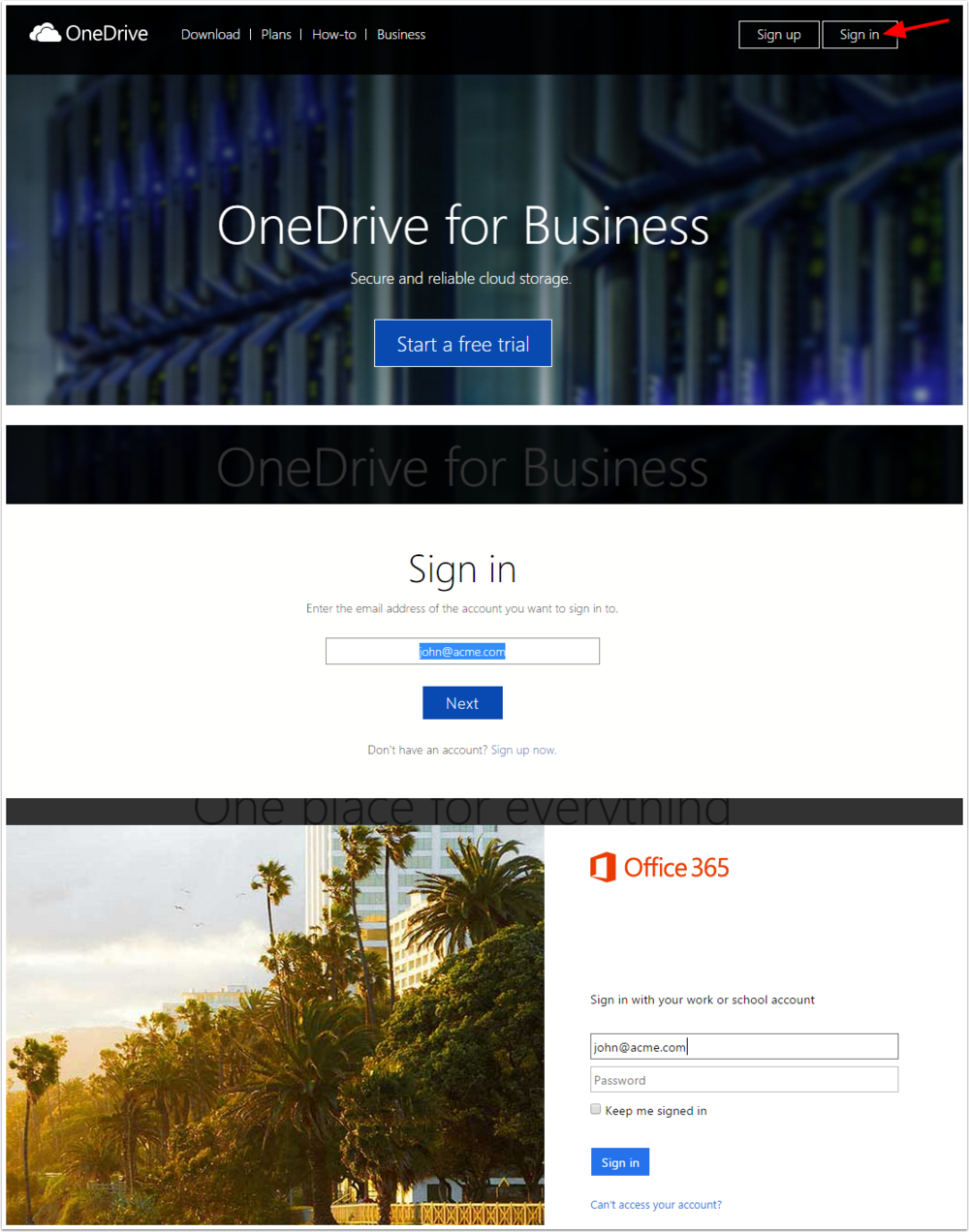 Open Shared with Everyone folder
Click on Shared with Everyone
Drag files from Explorer or your Desktop to the section of the page titled Drag files here to upload.  The time it takes to upload will depend on your internet connection and the size of the file being uploaded.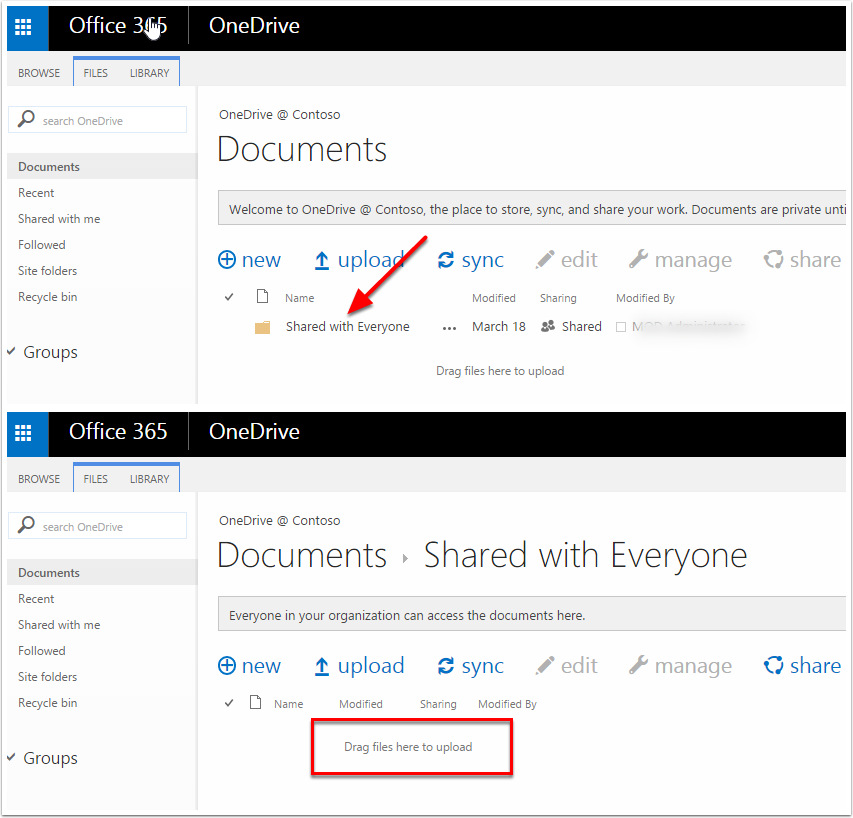 Share the File
Select the file
Click Share
Click Get a link
Click Create Link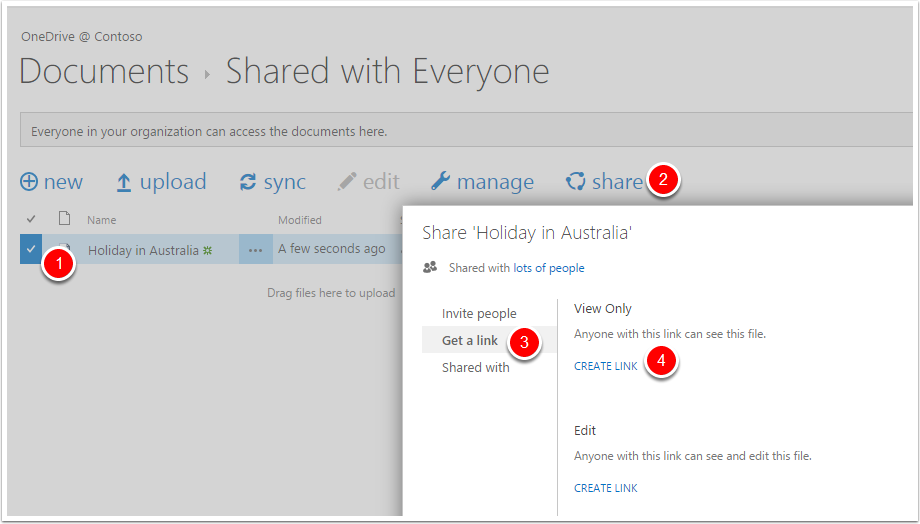 Copy & Send the Link
Copy the link in the text box and send in your email to the recipient.
NOTE: this is a public link and the file can be viewed or downloaded by any person that has the link.