WEBINAR: PROTECT your business from COVID-19
Join us on 25 June for a LIVE webinar to find out how to reduce the spread of COVID-19 in your workplace.
Date: Thursday 25 June
Time: 6.30pm AEST
Duration: 40 minutes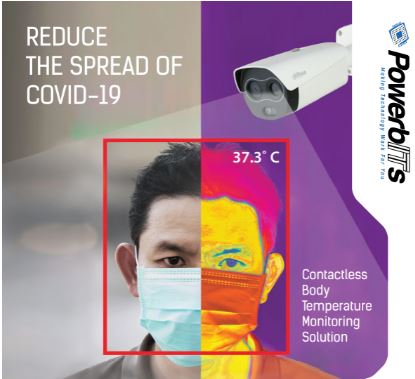 Organiser: David Olsen I PowerbITs, Principal
David will be showcasing the benefits of the newly developed Dahua Thermal Body Temperature Camera. This high in demand camera offers efficient and discrete screening and accurately detects high temperatures.
Aged care facilities

Shopping centres

Large factories

Hospitality venues

Commercial complexes

Supermarkets

Any high traffic areas
Protect the safety of your customers and employees

Streamline operations

Overcome current challenges

Reduce further infections

Follow social distancing rules easily
Reduce the spread of COVID-19
Date: 25 June
Time: 6.30pm AEST
Duartion: 40 min